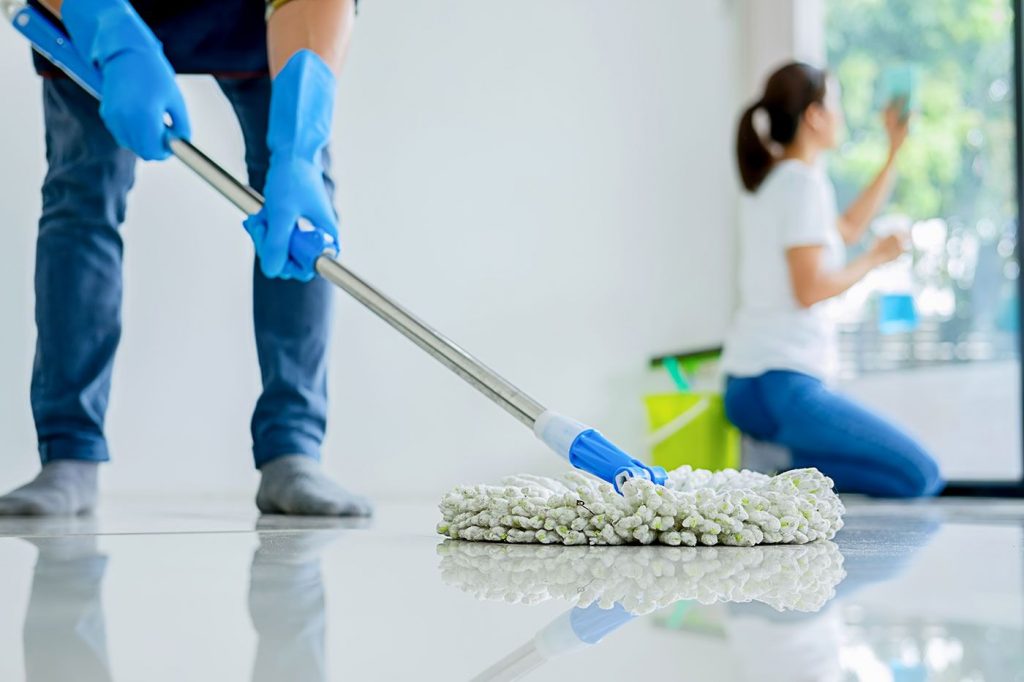 Home Deep Cleaning in Delhi NCR
Home cleaning is a tedious job and seems like a never ending one. One seems to be confused from where and when to start. This problem seems to be common problem for all of us. Whether we live in small flat or Farm house the question remains same.
Another concern is who will do it for us. As we all live in Nuclear family from couples or with 3 to 4 members. Easy Services has solution to this, they have a team of professionals Cleaners in Delhi NCR who will do Home Deep cleaning for you on demand.
What we do in Deep Cleaning
Kitchen Deep Cleaning
In kitchen deep cleaning we, clean kitchens with or without chimneys, tiles and grouts, table top cleaning, empty cabinet dusting and cleaning from inside and outside. We remove grease and oil stains. Dusting of fans, cleaning of taps and sink. Dusting, Wiping or cleaning of floors.
We also do cleaning of microwave and fridge on request.
Bathroom Deep Cleaning
Bathroom deep cleaning includes cleaning of Tiles, floors, WC Seat, Fittings dusting fan and geyser, mirror cleaning, dusting of cabinets and wash basin cleaning.
Cleaning of separate shower area with glass separation and bathtub is also done on request.
Room Deep Cleaning
Bedrooms, Dining room or Living room all rooms are cleaned properly. In room deep cleaning Ceilings, fans, Wardrobes, Light fittings, Walls, Doors, Windows were dusted and cob webs were removed. Floors were cleaned manually or with the help of machine.
Vacuum cleaning of bed mattress is also done on request. Walls will be shampoo cleaned on request from customers.
Sofa, Chair and other furnish Deep Cleaning
Sofa, Chairs, Carpets, Mats were cleaned using vacuum machine to remove dust particles. Sofa, Chairs and Carpets were also cleaned using shampoo on request.
Balcony Cleaning
In Home deep cleaning Balcony cleaning is also done to remove dirt and dust from floors. Railings were cleaned, windows and its grills were also cleaned.
Other Cleaning
Building from outside were dusted and cleaned with Iron Gates with request from customers.
Backyard of homes was also cleaned on request.
Terrace were Cleaned.
Car Parking space is also cleaned.
Equipment's and chemicals used for Deep Cleaning
Brooms.
Duster.
Buckets.
Mugs.
Bowls.
Wipers.
Hot or Normal Water.
Scrubber.
Different brush.
Disposable bags.
Industry standard chemicals.
Vacuum Cleaner.
Small Hand Machines.
Single Disc Machine.
When to Book for Home Deep Cleaning Service?
Home Deep Cleaning services should be booked on following occasions and at certain frequency.
When you feel like you need deep cleaning.
Deep cleaning must be done quarterly or half yearly.
Before moving into new house.
After Renovation or Painting work.
After coming from long vacation.
Before and after any party or celebration.
Why Us?
Easy services provides best Home deep cleaning services in Delhi NCR. We have skilled professionals who will do it for you.
Usage of Industry standard chemicals which are non-hazardous and safe to use.
Nominal charges as compared to others.
Flexibility of day of cleaning whether week days or weekend.
For Any Query Please Fill Out The Form Below: