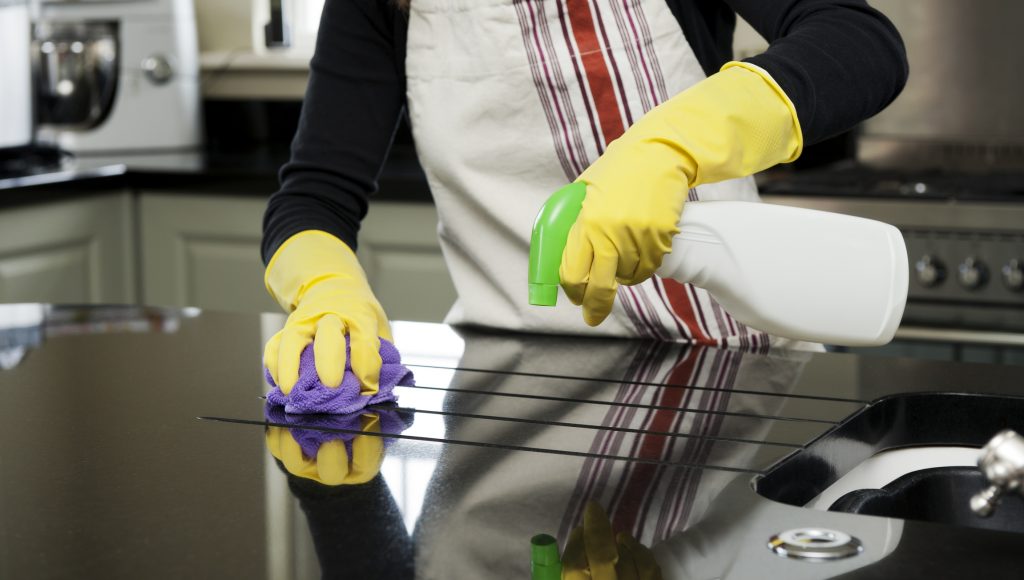 Kitchen Deep Cleaning in Delhi NCR
Kitchen Deep Cleaning requires a lot of time and patience. It is not always possible to clean thoroughly. To keep kitchen cleaned and fresh it needs to be cleaned by professional cleaners. Easy Services Professionals helps in Kitchen Deep Cleaning.
What we do in Kitchen Deep Cleaning?
Kitchen Cleaning involves following cleaning with few things on demand customer's request. Kitchen cleaning may or may not involve chimney cleaning.
Fan Cleaning
Kitchen Cleaning starts with dusting of fan. First dust is cleaned with dry cloth then it is cleaned with a wet cloth. Degreaser is used if it is oily.
Cabinet Cleaning
Kitchen cabinets were cleaned when emptied. It is first cleaned from outside then inside by dusting it with a dry cloth then sparing chemical to remove dirt or any oil. Then it is dry moped with dry cloth.
Tiles Cleaning
Kitchen tiles were cleaned in best possible way to give it a fresh new look. Tiles were first dusted with a cloth after that degreaser is used to remove oil then tile cleaning chemical is sprayed on it. Chemical may be spread directly or mixed with water, then it is left for few minutes then with the help of brush or scrubber it is cleaned. Tiles were then washed off with water then dried. Old hard strains or damaged tiles may or may not be removed.
Kitchen Top Cleaning
Kitchen Top Or Kitchen base is the place which gets dirty due to constant use it needs to be cleaned properly. First it is cleaned with dry cloth to remove dust. Then degreaser is sprayed to remove oil. Chemical is then used directly or after mixing with chemical. Then it is cleaned using scrubber or brush. Kitchen top is then left to dry.
Chimney Cleaning
Chimney cleaning starts with dusting by using a cloth. Then degreaser is used from outside and left it for 10-15 minutes for degreaser to work properly. Then it is cleaned using brush or cloth. Then it is cleaned with wet cloth and left to dry.
Sink And Tap Cleaning
Sink and taps were cleaned using Industry standard cleaning agent for steel and other materials separately by spraying on them. Then it cleaned with the help of hard or steel scrubber. Then it is rinsed well in water and dried off.
Window cleaning
Window dusts were cleaned using duster or cloth and window glass were cleaned using glass cleaners.
Floor Cleaning
Floor Cleaning is done by dusting it with brooms. It is then cleaned using industry standard chemical and scrubbing with scrubbing pads. It is then moped well and left to dry.
Kitchen Deep Cleaning Requirements
Brooms.
Buckets.
Mugs.
Mops.
Industry Standard Chemicals.
When to Book For Services?
When Kitchen is not cleaned for Months and looks Dirty.
Quarterly or half Yearly
Before and after Party.
After Renovation Or Paint Work.
Newly Shifted or Not in Use for months.
During Festival Season.
Why Us?
Easy Services provides Kitchen deep cleaning at affordable Rates.
Usage of Industry standard chemicals which are non-hazardous and safe to use.
Skilled workers for Kitchen cleaning.
Flexible days of choice.
For Any Query Please Fill Out The Form Below: