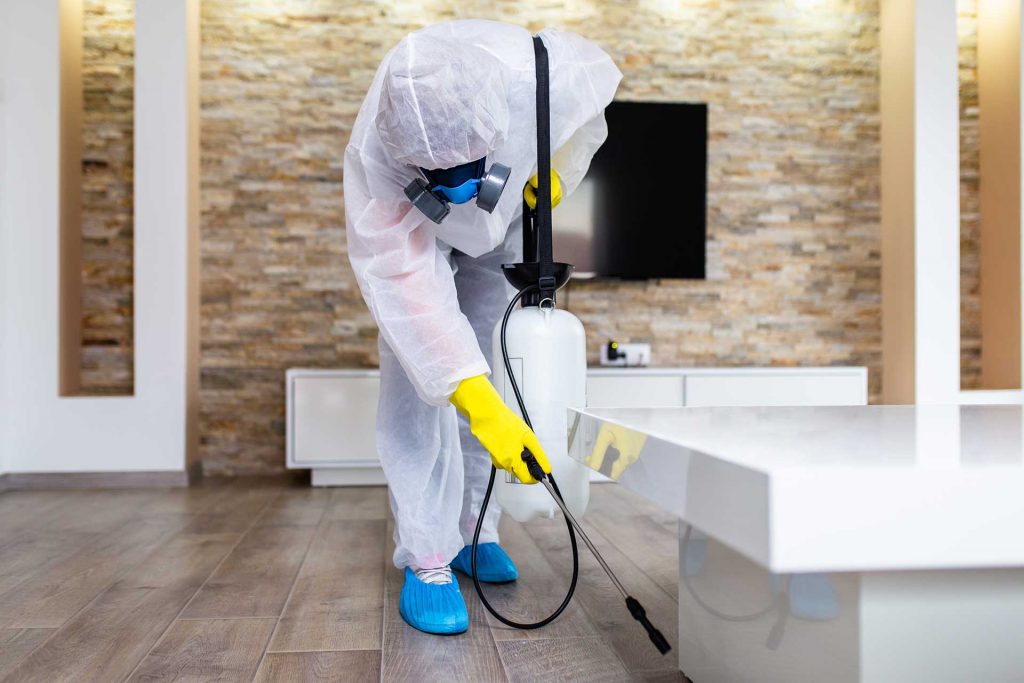 Whether we stay in private residential property or commercial one the space should be cleaned one. If we stay in uncleaned and unhygienic property whether it's home, office or any other property it may attract lot of Bacteria, Virus and Microorganism to grow. These Bacteria, Virus and Microorganism may result in causing and spreading infections through several means which may result in Human health and some may even cause pandemic situation like Covid-19 Virus. To avoid such situation it is necessary to Sanitize and Disinfect Residential and Commercial area.
With Cleaning Home and office and other commercial space we associate term Sanitization and Disinfection together but there is a clear difference between them. Cleaning means general dusting and moping. Sanitization in other hand reduces presence of bacteria or other viruses from surface which is not possible in general cleaning. Disinfection is removal of any bacteria, germs, viruses using Disinfectants which kills almost 99.9% germs. For services search Sanitization and Disinfect services in Residential and Commercial area near me.
Residential Sanitization and Disinfection
Residential Sanitization and Disinfection is done when someone is suffering from Disease which may not only put his life in danger but also can threat Other's life. It is done to kill, stop or restrict spread of Viruses, Germs and Bacterial diseases.
Residential Sanitization and Disinfection is done on Flats, Residential colonies, Societies, Houses, Apartments, Villas, Farmhouses.
Commercial Sanitization and Disinfection
Commercial Sanitization and Disinfection is done on commercial spaces like Offices, Cafes, Restaurants, Hotels, Boutiques, Fitness Center, Cinema Complex, Shops, Shopping Malls and other commercial areas. Commercial Sanitization is done to prevent spread of diseases and to keep Employees, Visitors and Guest a Virus or Germ free area So, that they remains safe and secure.
How It is Done
It is done by Two Techniques Fumigation and Fogging.
Fumigation Technique
Fumigation is a technique where chemicals form Fumes which were sprayed on the area. It requires precaution and safety measurements.
Fogging Technique
Fogging is done generally on small area with fogging machines and Gov. Certified chemicals. By fogging chemicals are sprayed as aerosol form which remains suspended in air for long and keep the area safe from air borne diseases and their spread by killing or minimizing their effect.
When to Do?
Whenever there is spread of diseases or someone is infected with specific disease.
Why Us?
We have Certified and experienced Partners.
Dedicated Partners are well experienced and know their Job well.
Partners follow all the safety norms.
Use of Certified Industry standard chemicals and equipment's.
Affordable rates and Ease of Service. 
For Any Query Please Fill Out The Form Below: