1
Call us and book a term
Just book an services on call or email and you are done.
2
Wait for our Team
We will response as soon as possible and serve you with all efforts
3
Come back and enjoy!
Enjoy our services & life
Easy Services is a Multi Service Company situated at Delhi/NCR.
We are young group of people Just started our service with Aim to Grow big in coming years. We Serve People, Corporate, Industries in different ways through different services we provide like.
Texture/3D/Stencil Painting
Wallpaper (Vinyl/3D/Customized/ Foam)
PVC/WPC
Melamine & PU/Duco Polish
Laminate/Wooden flooring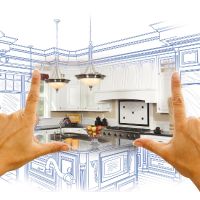 Interior Design/Renovation
Pest Control Services*
HR /Manpower Services
We working hard to provide you best services
White wash/ Residential & Commercial Painting
Wallpaper (Vinyl/3D/Customized/ Foam)
---
Try out now and call +91 80767 32365
I have a Hotel in Punjabi Bagh, Delhi. I have called them for my hotel cleaning. They provided me very fast and reliable services at the best price rate. I really recommend them to all.

Very Professional and verified staff. They did their work very effectively. Staff behavior was also good. I would give them 5 out of 5 for their work.